Solid Metal, Specific Task Hose Nozzles

Underhill Precision™ nozzles deliver millions of soft, uniform droplets to provide rapid yet surprisingly gentle water application over a huge range of flow rates. From soft watering to powerful drenching, patented Precision nozzles are designed with ideal flow rates and droplet sizes to fully irrigate without disturbing turf, dirt, seeds, etc., providing a precise solution for every hand watering application.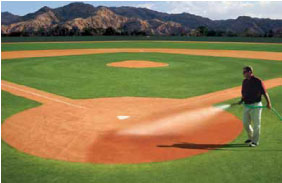 Order A Complete Nozzle Kit
Combine your favorite Precision™ nozzle with a high-flow valve and 1" hose adapter to build the ultimate custom hose nozzle.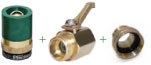 Nozzle Detail - Rainbow, Rainmaker, Cloudburst & Cyclone
Downloads